things you do after finishing a thesis
In between two weeks assignment to Banda Aceh, pressing work loads, a conference in Chennai, a boy friend to attend to, this is what I squeezed myself into in the past four months.
I read and I feel phat!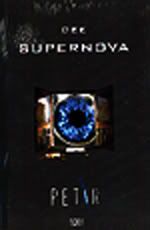 "Petir"
(Dewi Lestari) - Indonesian
This is her third book. A continuing saga of Dee's (that's her nickname) search into I dunno what. Can't call it a serial, since it doesn't have the same hero and plot. But all of her books has the same undercurrent: popular science fiction, which is the only thing in Indonesian literature, if you don't want to call it rare. I read it because I want to know what she writes after "Supernova" and "Akar". I'm checking on her imagination. The book has a softer tone, a more relaxed character. Well, the heroine is a she now, happens to be a damn lazy one. I'd say "Akar" is more fast-pacing page turner.
PS: "petir" means "lightning". the novel is about a woman who has sort of power derived from lightning, ergo the name "elektra".
&nbsp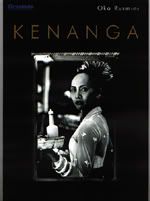 "Kenanga"
(Oka Rusmini) - Indonesian
Wohoo, she rocks! Oka Rusmini rocks. I'd say among female Indonesian writers after N.H. Dini, she's the only accomplished writer of dark stories. Not Stephen King type of "dark stories", but something cynical and stinging. I don't know whether any of Oka Rusmini's work has been translated into English or not, but I believe it should be. I've read all of her novels i.e. "Tarian Bumi", "Sagra" (more like a short stories collection) and now "Kenanga". She is still honest, straightforward and as sick! That rocks harder than 8.9 RS earthquake

After three books, Rusmini doesn't loose her boldness and audacity in revealing the sickest imagination of being a woman. I said "imagination" because no reviews and no articles about her (is there any?) ever mentioned that the book has some biographical truth like Hosseini's "Kite Runner".

With Rusmini, you will never be able to guess what's in the next page. It's sweet, it's lulling, yet stabbing. Personally, I'd like to say "Sagra" is the darkest.

PS: "kenanga" is actually a type of flower in Indonesian. It can be a name, though. over here, "kenanga" is the name of a woman.



&nbsp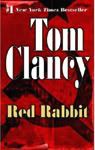 "Red Rabbit" (Tom Clancy) - English

It's been a long time since my last engangement with any of Clancy's novels. I picked up this one only because I wonder how is he doing in post-cold war setting. It turned out that "Red Rabbit" had a setting in Cold War USSR, where KGB and communism still rules. I learned what had gotten Jack Ryan into spook business and how each important character unfold. I've been wondering about who "The Foleys" are and also this "Sir Basil" guy. After a few years of escaping Tom Clancy, reading "Red Rabbit" making me wants to embrace the world of international affairs again. Clancy is still intriguing and crafty.

In case you want to know more about Clancy, there's an FAQ web site.

PS: "Rabbit" is an intelligence term for a "walk in", someone who wanted to defect to another country voluntarily.



&nbsp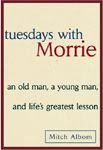 "Tuesdays with Morrie" (Mitch Albom) - English

Albom is sweet. The thin bestseller has humanism written all over the pages. On the other side, it is very close to death itself since it is about the terminal hours of Albom's professor, Morrie. It's written in a simple language and gives you the creeps as you realized what Lou Gerig's Disease can do to you.

PS: Albom is actually a sports writer. He has a radio show and a web site.



&nbsp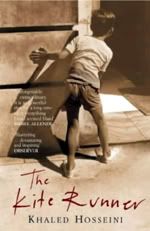 "The Kite Runner" (Khaled Hosseini) - English

I picked up this book because the review said Hosseini was able to deliver what most beginner writer could not do, which is a good story. It turned out to be true. Hosseini wrote distant and cruel feelings in a sweet tone. In the end, as you gradually understand the culture of the Pasthuns (which I kept confusing "Pasthun" with "Pathan". The latter is a tribe in Pakistan with similar features of a "Pasthun" I guess) then you will also understand why Amir behaved like a complete jerk and it is Hassan with his heart of gold that has to bear all the burden.

Hosseini has done a terrific job in maintaining the flow of the story before giving a good punch line at the end of the book. Who would have guessed?

But then again, if you have read a good number of book using caste, patriarch culture, royal family, etc. as a background, you would have guessed where the story will twist and end. The story that Hosseini unfolded is enlightening because it's about Afghanistan, a country that the world has never heard before 9/11. Had he wrote more about the inside politics, I'm sure the book will take him on higher ground.

BTW, this kinda remind me of Betty Mahmoody's "Nicht Ohne Meine Tochter" or "Not Without My Daughter" back in early 1990s. I only have the German version. Which reminds me that I had to come back at it and finish it ;)

PS: The book has a thick Khaled Hosseini's character in it. Hosseini was born as a son of a diplomat. I believe the father's profession has given lots of previleges for the family. Diplomats everywhere do have better options, the way I see it. Am I assuming? Heck, I've met some of them and understand the education.

Khaled Hosseini is actually a doctor and a movie based on the novel is due in 2006.



&nbsp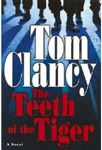 "The Teeth of the Tiger" (Tom Clancy) - English

Hoo kay.. after "Red Rabbit" and many other Clancy's novels, this one is VERY DISAPPOINTING. I know I should not write in capital, but can't stand it any more. I believe Clancy has gone beyond the line in including Jack Ryan Jr. into the spook business and plus the two fraternal twin cousins. It makes the US of A a Buckingham resident wannabee. Drop it!



&nbsp



"The Five People You Met in Heaven" (Mitch Albom) - English

I was almost done with "The Teeth of the Tiger" when I laid my hands on this book. I read this one at the office afterhour and read the "Tiger" at home. Albom is still sweet. I wonder whether he only writes "death theme", since this one is literally about five people that "Eddie", the hero, met after he died. I'm still reading the book and still learning.




&nbsp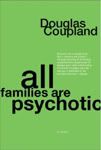 "All Families Are Psychotic" (Douglas Coupland) - English

They said Coupland resembles Haruki Murakami. I'm saving my Murakami books for later reading. They're too precious ;)
While leafing through Coupland's "All Families.." I came to think of "Hotel New Hampshire" (John Irving). I dunno, perhaps I'm trying to note the similarities, but both look very similar to me. I'm still trying to understand Coupland. This is my first Coupland's book. He looks okay.

I'm done with Coupland's psychotic families. A few questions remained. Whose families are psychotic? Which families? In the beginning there was only one Drummond, which later on proliferated into several nuclear families or couples. Ted got Nickie, his younger wife. Sarah got married to Howie, Wade to Beth and Bryan has a serious relationship with Shw, while Janet is a rogue. The patriarch culture made Ted and Nickie as another Drummond, as well as Wade and hopefully Bryan. In total, there are three new Drummonds; one old Drummond as Janet remains a Drummond and didn't return to her maiden name; plus one Brunswick, Sarah who merged herself into one.

Coupland didn't put The Brunswicks into spotlight and didn't even emphasize their state of psychosis. The Brunswicks seemed to be the sequel to The Brady Bunch. Therefore, does the term "psychotic families" refer to each spouse of the 'new' Drummonds and one of its spin-off that became a Brunswick but was very much a Drummond?

Do an individual values, norms and traits represents those of a family? If this is a war between The Drummonds vs The Brunswicks, Coupland didn't seem to elaborate much on The Brunswicks. Neither the other families of Drummonds' spin-offs spouses i.e the families of Nickie, Beth and Shw.

Is Coupland trying to tickle the wider public concept of "normal family"? Assuming values of an individual represent his/her larger family values, does it justify Sarah's decision to have an affair with the mission's commander, although Sarah seemed to be the only one lacking of any psychotic symptoms.

If I teach "sociology of family", I'd recommend this novel as a case study. A part from "Hotel New Hampshire" of John Irving.

How psychotic is yours?

Labels: book